About Us
We are a dedicated team of clinical research, business and software development professionals who share the common vision of improving the quality of clinical research through sound assessment and training of clinical research staff. CRA Assessments, LLC is an equal opportunity employer with a global reach.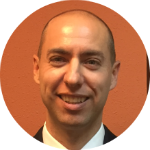 President/Chief Executive Officer
Gerald establishes and drives the vision and strategic direction of the company in order to deliver quality solutions to our clients.

Gerald brings over 18 years of clinical research industry experience to CRAA, having worked as a clinical monitor, project manager, and program director over a career spent within 3 of the largest global CROs. Through his experiences managing large, global CNS trials (adult and adolescent) and also serving as a resourcing director within a CNS business unit, he began to formulate a plan to address the ever-growing need to improve the quality and core competencies of clinical research associates (CRAs) in the field. This drive towards developing clinical monitoring excellence led Gerald to found CRA Assessments, LLC in 2011.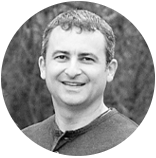 Gustavo provides corporate oversight for various operational, developmental, and staffing activities.

With over 22 years of experience in clinical research and drug development, Gustavo brings breadth and depth of experience from having worked within academia and world-renowned clinical CROs to advance domestic and global clinical trials in multiple therapeutic indications. He has supported 4 pivotal development programs that led to successful NDAs for major Pharma clients and has assisted smaller clients with their development programs. His insights have been gained from serving in positions within medical research, clinical monitoring, project management, and director-level project/program oversight.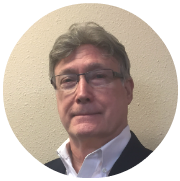 VP of Business Development
James is responsible for building relationships with companies that can benefit from CRA Assessments' products and services.

James has been in the Pharma/Biotech and CRO industry for over twenty-five years. He has successfully built and managed four CROs in the U.S. and South East Asia, and has served as Strategic Advisor for a prominent medical school in Thailand. Prior to the pharmaceutical experience, Mr. Mash created companies in the voice and data arena.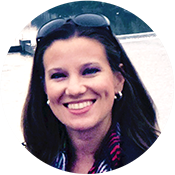 Senior Director Development Operations
Leslie spearheads the development of new, high quality simulation content and products for the company.

A 16-year veteran of clinical operations within the global CRO industry, Leslie has dedicated her career to bringing quality and success to clinical monitoring and project management across a variety of therapeutic indications. With many years of experience spent managing and directing CRA resources, she is acutely aware of the monitoring core competency needs facing the CRO industry.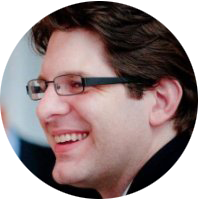 Director of Management Operations
Chris manages the design and operation of our content deployment systems, customer service and quality assurance for our products, and CRAA's corporate marketing, IT and compliance.

He joined CRAA in 2013, and has been instrumental in the growth of our business. Before joining CRAA, Chris was a project manager for a leading CRO. While managing global clinical research trials, he became acutely aware of the need for products supporting clinical monitoring quality. Chris brings a breadth of experience to his work, including over 12 years of management experience in operations, research, sales and marketing. Fluent in Mandarin, Chris worked in China for 5 years.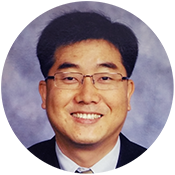 Lead Solutions Architect/Data Scientist
David joined CRAA in 2015, and is responsible for full lifecycle development of cutting-edge CRAA software.

David is a passionate software engineer/architect and certified web application defender with 15 years of experience. As a polyglot, David has worked on projects ranging from low-level Assembly, major high-level languages to R and Prolog/LISP. David's technical expertise includes cross-platform application development, cloud/server administration, IoT, and advanced knowledge of methodologies and the best practices in Software Engineering. David's specialties also embrace Data Science, including Big Data and Data Visualization, and he has developed several Natural Language Processing and Machine Learning applications.