We are a dedicated team of clinical research, business and software development professionals who share the common vision of improving the quality of clinical research through sound assessment and training of clinical research staff. CRA Assessments, LLC is an equal opportunity employer with a global reach.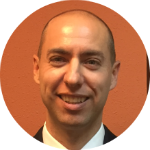 President/Chief Executive Officer
Gerald establishes and drives the vision and strategic direction of the company in order to deliver quality solutions to our clients.

Gerald brings over 18 years of clinical research industry experience to CRAA, having worked as a clinical monitor, project manager, and program director over a career spent within 3 of the largest global CROs. Through his experiences managing large, global CNS trials (adult and adolescent) and also serving as a resourcing director within a CNS business unit, he began to formulate a plan to address the ever-growing need to improve the quality and core competencies of clinical research associates (CRAs) in the field. This drive towards developing clinical monitoring excellence led Gerald to found CRA Assessments, LLC in 2011.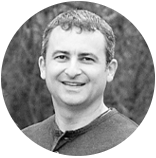 Executive Director of Content Development

Gustavo directs the development and maintenance of clinical content for CRAA's product suite and assists with various other corporate initiatives.

With over 25 years of experience in medical/clinical research, drug development, and clinical content development, Gustavo brings breadth and depth of experience from having worked within academia, world-renowned clinical CROs, and biopharmaceutical companies to advance domestic and global clinical trials in multiple therapeutic indications. He has supported pivotal development programs that led to successful NDAs for major Pharma clients, has directed large scale clinical enterprise portfolios, and has assisted smaller clients with their development programs. His insights have been gained from serving in positions within basic medical research, clinical trials monitoring, project management, and director-level program/project oversight.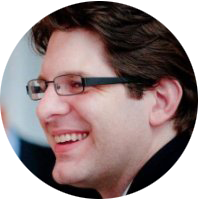 Senior Director of Operations
Chris manages the development, operation, quality assurance and customer service of our products, and CRAA's corporate marketing, IT and compliance.

Chris brings a breadth of experience to CRAA, including over 13 years of management experience in R&D, operations, sales and marketing. Within the pharmaceutical and medical device industries, Chris has experience in preclinical research, clinical research and sales. As the project manager for a global clinical trial, Chris realized the need for products supporting the development of CRAs and joined CRAA to help improve the quality of clinical monitoring.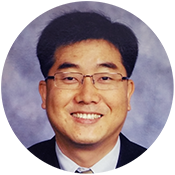 Sr. Director of Engineering/Data Scientist
David is responsible for the full lifecycle development of CRAA's product suite.

David is a passionate software engineer/architect and certified web application defender with 16 years of experience. As a polyglot, David has worked on projects ranging from low-level Assembly, major high-level languages to R and Prolog/LISP. David's technical expertise includes cross-platform application development, cloud/server administration, IoT, and advanced knowledge of methodologies and best practices in Software Engineering. David's specialties also embrace Data Science, including Big Data and Data Visualization, and he has developed several Natural Language Processing and Machine Learning applications.